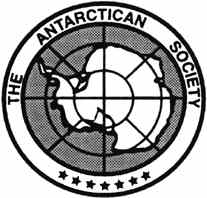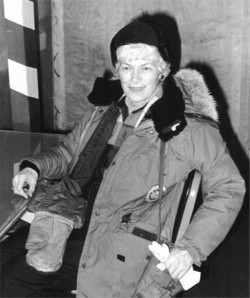 The Antarctican Society had its beginnings as "a bunch of the good old boys in the Washington D. C. Area, who were involved in Antarctica in some capacity during the International Geophysical Year, formed the Society as a not-for-profit educational organization in 1960," according to a recent article by treasurer Paul Dalrymple. Actually the first preliminary formative meeting was held at the Cosmos Club in October, 1959. From the beginning, the organization welcomed members of either sex, anyone who could come up with the dues of one dollar. Currently the organization features a newsletter a few times a year, and other occasional events including summer gatherings at Paul Dalrymple's home on the Maine coast, and a Memorial Lecture on some aspect of Antarctic science. Ruth Siple, who died on 23 January 2004, was the heart and soul of the organization for many years, from the mid seventies through the millennium. She was an honored guest at the dedication of the domed station in January 1975 when the photo at right was taken. She is seated at a desk in Paul's former office in the old IGY station (US Navy photo courtesy Dick Wolak).
Two bits of media coverage about the Antarctican Society bear reproduction here:
A January 1960 article which details the original formation and first meetings of the Society; this appeared in the January, 1960 issue of the Bulletin of the U. S. Antarctic Projects Officer (this Navy publication, a predecessor to the Antarctic Journal, frequently covered Society activities).
More recently, an excellent article in the 6 February 2000 Antarctic Sun written by Kristin Larson.
UPDATE! More recently the Society has had a this web presence thanks to hard-working webmaster Tom Henderson. All of the newsletters are available, along with other neat information and an offering of a free slide scanning service!
Memberships start at $13 for online membership (more for hard copy). The online membership application site is here.