South Pole Winter 2013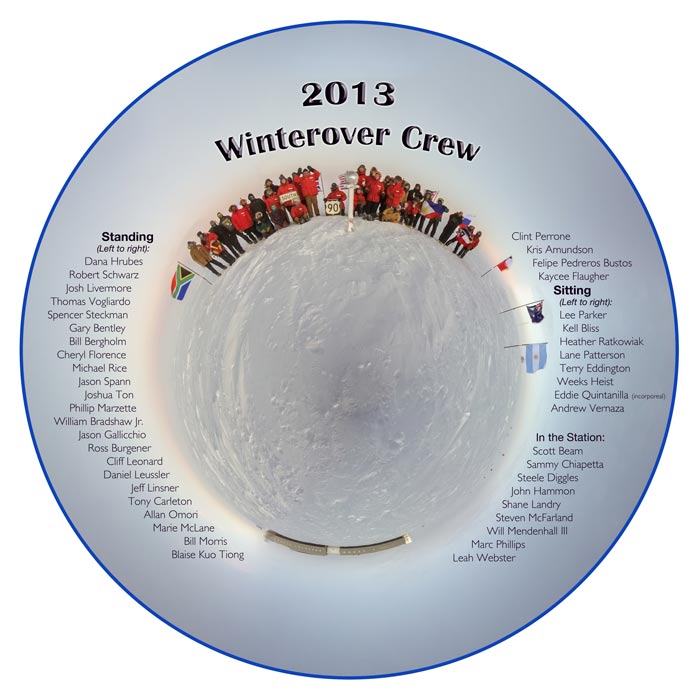 Above, the 2013 winterover photo...with a unique look! There were several photos taken, and a vote was held--
the image above by Felipe I. Pedreros Bustos was selected. SCOARA machinist Steele Diggles created an amazing
frame to complete the display, as seen below: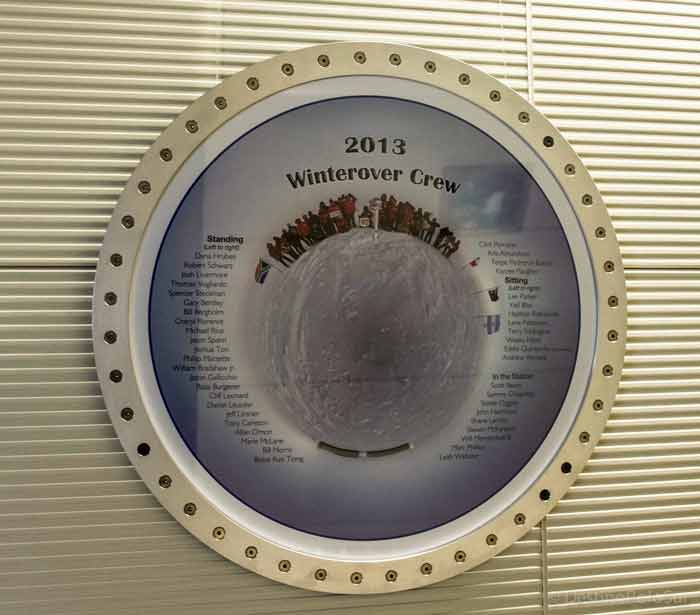 The above photos are by and from Felipe...a full-size version (2.3mb) of the winterover picture is available here...
these are for nonprofit use only.
---
There were plans to take the midwinter photo outside, but the weather had other ideas.
So...the photo was taken in the galley as you can see below...it's credited to Weeks Heist.